Alone, with your friends or family, you can enjoy exciting off-road tours with buggy vehicles in Karpenisi, all year round.
Images of rare aromatic plants, colorful wildflowers, mushrooms, chestnuts, natural springs with gurling waters and splendid scents that reveal the magic of Evrytanian nature, will unfold in front of your eyes.
It is an exciting activity to drive buggy vehicles and at the same time get in touch with nature in the most enjoyable and fun way.
Following the green or snowy – depending on the season – paths through the forest, you will enjoy unique beauties and experience thrilling views.
Discover Evrytania in a different way!
Escape from your daily routine and place your visit in Karpenisi and Evrytania, as an everlasting memory, enjoying off-road tours in its beautiful fir forests.
learn about us
Alone or with friends, discover the amazing Evrytania!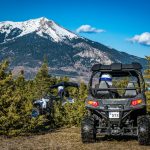 Visiting an amazing place like Karpenisi is worth more than anything else to enjoy this unique experience offered by Vangelis and George with their buggy vehicles!! You become one with nature by literally being on the mountains, passing through mountain paths. If you don't experience it, you can't describe how impressive this activity is. Highly recommended !!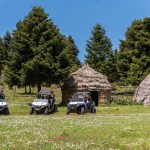 The best off road experience with breathtaking views. Excellent organization with the best equipment. Excellent professionals!!! 5 stars rating is not enough! Thank you very much for this unique experience Mr. Vangelis!!! We will definitely visit you again.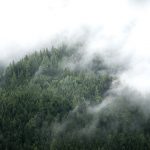 The best experience during our trip in Karpenisi. Although it was a foggy and we couldn't see the view from above, our tour had it all. We laughed, we played, we had fun and in general it was the best thing we did in this two-day trip. The Polaris are awesome tools, very safe and Vangelis is an awesome knowledgeable guide of the route and its capabilities. Thank you very much for this unforgettable experience.
Get in touch with Off Road Tours
Seek your next amazing Off Road experience in Karpenisi!
live the experience